Hello everyone, and welcome to our weekly installment of, Now You're Playing With Power! Each Wednesday, I will highlight an NES, SNES, or Gameboy title in my collection, from the golden age of Nintendo (1985-1995). Please note that the rating system I use towards the end of the article is based off expectations of games at the time, (especially in the graphics category). Ratings are 1-10, ten being the best, while the overall score is not an average.
The legendary RPG series is back with Dragon Warrior II! I added this game to my collection in October of 2014 from a local reseller. Though I got far, I have not completed it as of yet.
Dragon Warrior II, known better now as Dragon Quest II, has the Prince of Midenhall face off against the evil wizard Hargon. Set a hundred years after the original, Hargon destroys the original Moonbrooke Castle and plans to take over the world. As Erdrick's descendant, you and two allies must take on Hargon to vanquish his plot.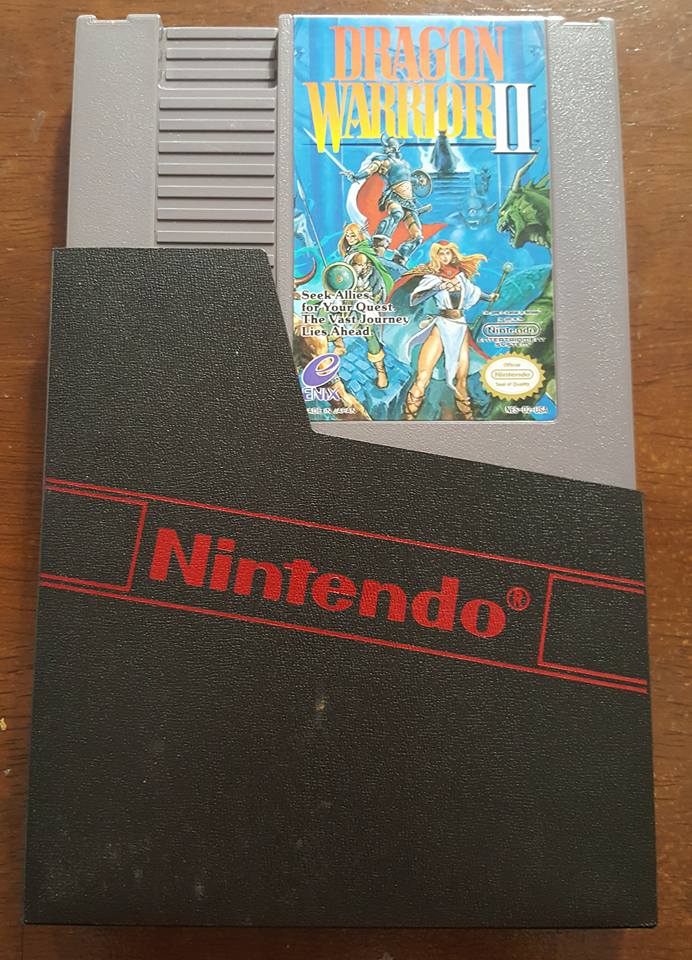 Building off the success of the original, Dragon Warrior II has alot more enemies and a few familiar faces. Having three characters is a major step up from the original, helping to set the norm for future RPGs. Of course, you can and ussually do face off against more than one enemy which helps change things up a bit. The ability to have more choices in how to equip items though is very welcoming as well.
One of the most well done things about this game is its challenge. An even balance throughout keeps this game from getting too difficult until the later levels, but since much of the game is spent leveling with only some progression in the story, it could get a get boring and linear to play.
Visually, the game looks and feels much like the original, save for some of the newer enemies which are much more detailed. The music itself is a step up for sure, not quite as memorable as the original themes, but more complex in its presentation and timing.
RPG fans should not miss this game from the 8 bit era. It improves upon the original in every way, though it is more difficult towards the end. Still, with persistence, this game is far from unbeatable and enjoyable toward the second half once you stick with it.
Developed by: Enix
Released: 1990
Also Available On (Ports may vary): GBC
Current Market Value: $25-$35
Graphics & Sound: 8.7
Play Control: 8
Theme & Fun: 7.9
Challenge: 8.9
Overall: 8.4